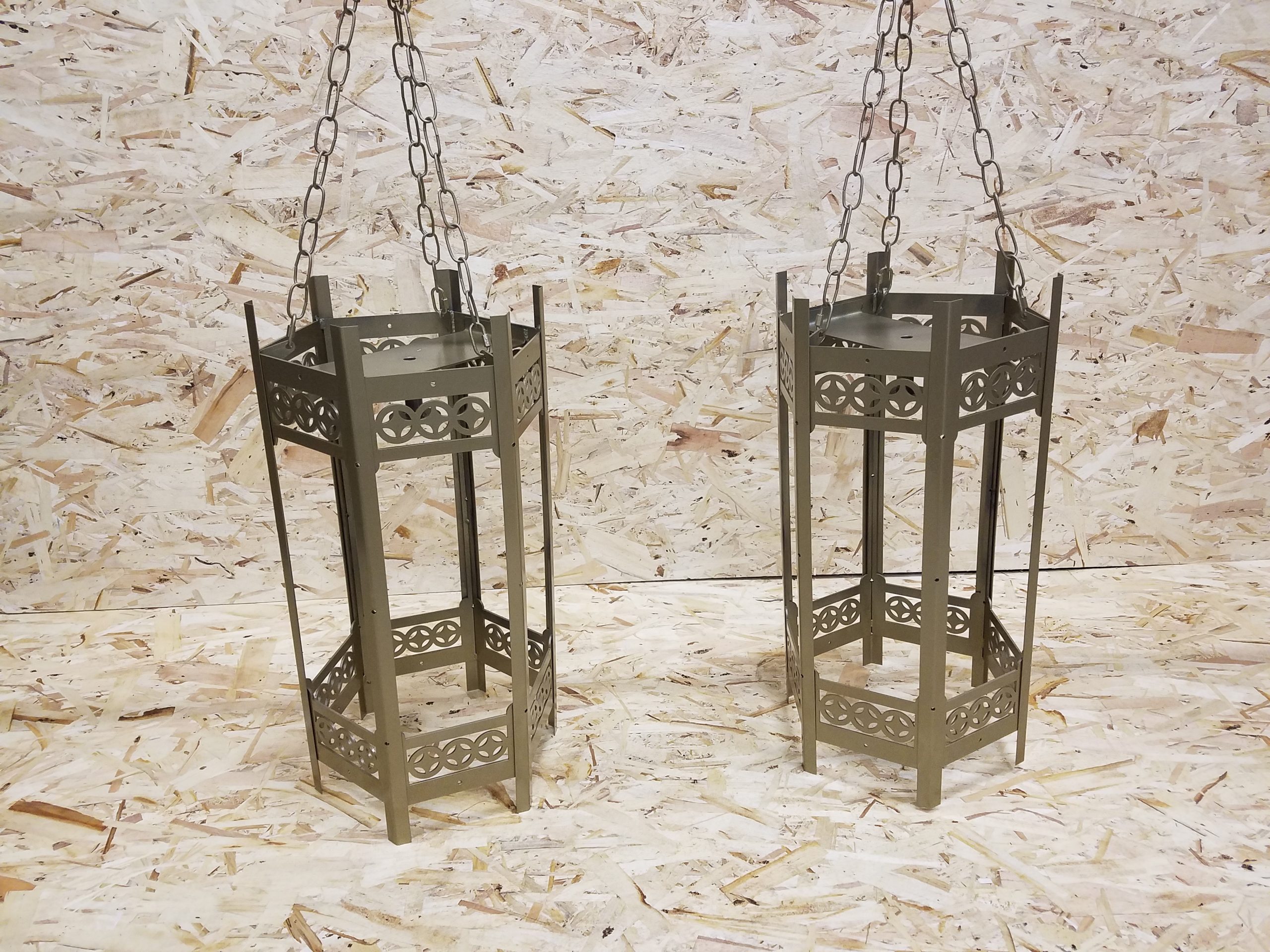 Custom Fabrication
  Pictured to the left is a great example of the custom fabrication the community has come to expect from A&M Tool Inc. These lights were produced from ideas supplied to us from one of our local houses of worship. Our design and fabrication teams were able to turn the Customers ideas into reality, creating a finished product that worshipers can enjoy for years to come.
Inspiring the future
  A&M Tool Inc. had the chance to help with assisting future engineers and tradesman in their performance at the "FTC Rover Ruckus competitions"   (a robotics competition for students in grades 7–12 to compete head to head, by designing, building, and programming a robot to compete in an alliance format against other teams).  Utilizing our waterjet, we had the pleasure of producing integral parts to help assist in their goals of becoming champions.